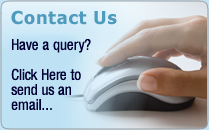 CORPORATE EVENTS - BUSINESS BENEFITS
The Benefits of Corporate Sailing Events
Why Choose Corporate Sailing events?
Corporate sailing activities provide an unrivalled range of possibilities to excite and motivate your clients, business partners and staff. The opportunities to enhance your business performance are unlimited.
Your choice of location could be anywhere from Cowes, the centre of UK yachting and corporate sailing, to using exclusive facilities and locations in the Mediterranean or Caribbean, or to one of the most beautiful sailing areas in the world, the west coast of Scotland.
Corporate sailing events are recognised as excellent platforms for many types of corporate hospitality business improvement, and staff development.
Our Aims & Values
Ambition Sailing values long term relationships - you are our future.
Ambition Sailing never lose sight of your underlying business objectives. We create sailing events where there is a relaxed environment and people have fun, but understand that the event needs to deliver a result for your business.>
Professionalism, provision of innovative solutions and a desire to succeed ensure a reliable approach and results driven ethos. We will work hard to ensure our delivery exceeds your expectations and help you develop your business.
How Your Business Benefits
Ambition Sailing Corporate Events are bespoke, professional and innovative and will deliver results. For example, corporate sailing events can be designed to:
Cement relations with your business associates and clients
Provide new product launch opportunities and increase sales
Increase the commitment and motivation of your workforce
Improve business performance and team working
Provide networking opportunities between individuals, teams and organizations
Example event profiles include
Team building and leadership selection for a global pharmaceutical company
Networking and seminar opportunities for health professionals
Sales and service presentations to new and existing clients for wealth management organisations
Contact us on +44 (0)7977 459671 today with your outline requirement and to receive example event profiles